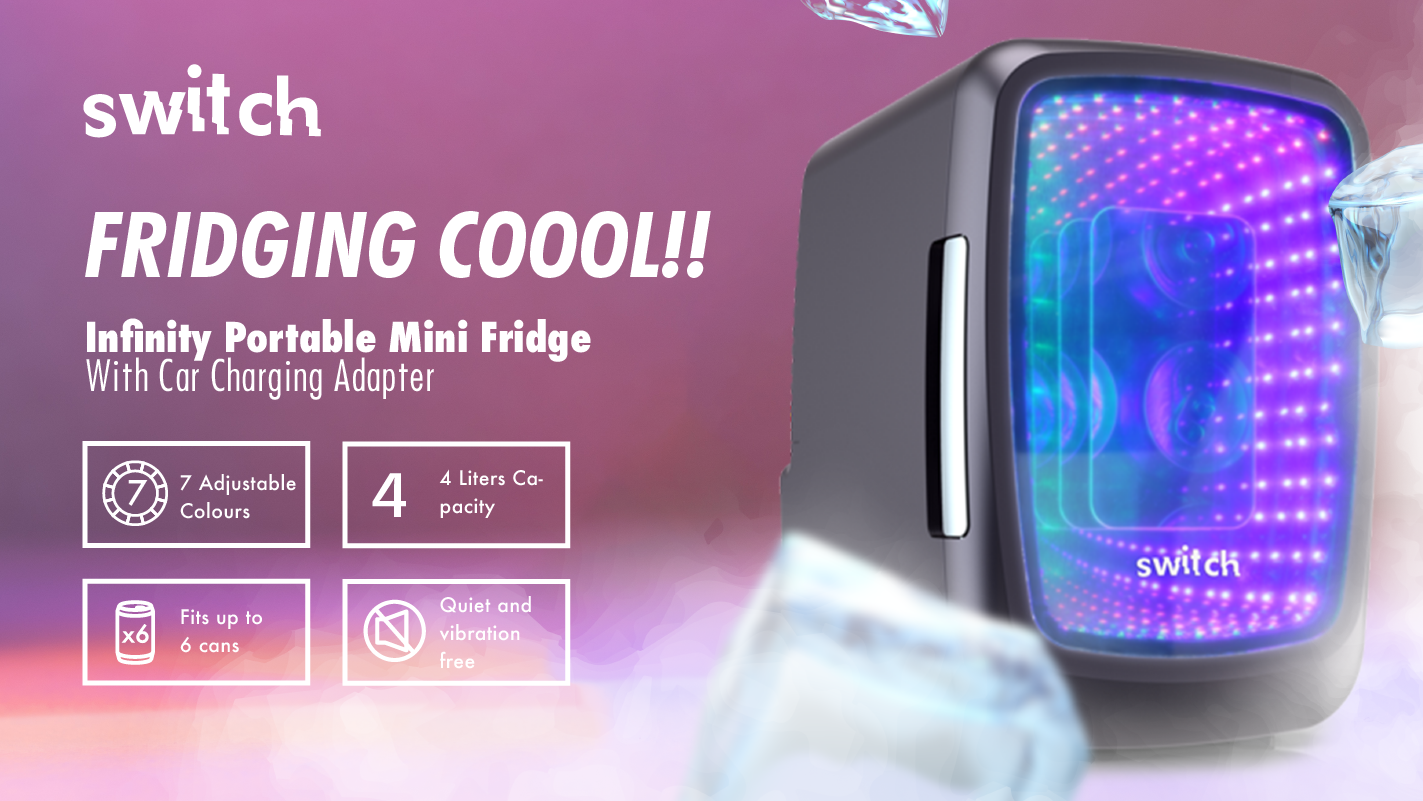 SWITCH INFINITY PORTABLE MINI FRIDGE
With Car Charging Adapter
This mini-fridge is a perfect match for a hot summer. You can store snacks and beverages at your convenience almost anywhere. It can be powered using a 12V car adaptor or a home plug, both wires are included with this mini-fridge.
This fridge is quite small so you can fit it in your car, on your working desk, or at home next to your gaming console.
The low-noise motor works quietly, the economical design consumes much less power than a traditional refrigerator, and the fridge cools 15-20 ° degrees below ambient room temperature.
The mirror in the fridge door and LED light give this fridge a unique and stylish look.