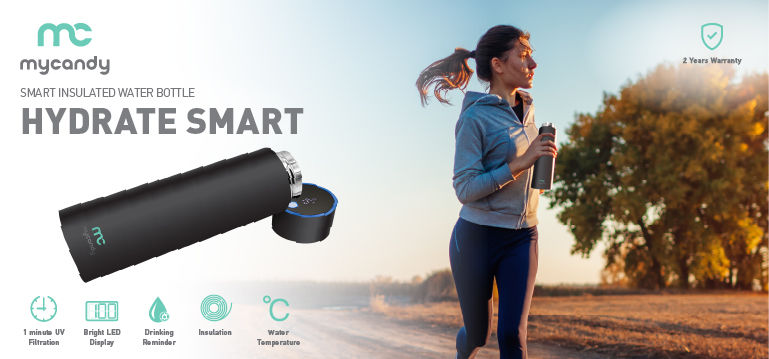 Smart Insulated Water Bottle with UV Filter
Health | Fitness | Durable
MyCandy Smart Water Bottle is an insulated stainless steel bottle which maintains the water temperature for a long time displayed on the LED lid. It has UV light to filter the water inside within 1 minute. The bottle also gives drinking reminders to drink water at regular intervals and maintain healthy lifestyle.